Inhalt
Looking for work in Germany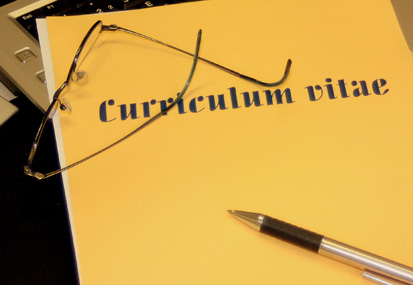 The online job market
Information on available jobs in Saxony is available in the regional daily press and online at:

www.sz-jobs.de
Online employment market section of the Sächsische Zeitung
www.lvz-online.de
Online edition of the Leipziger Volkszeitung
www.jobscanner.de
A job search engine for company websites
www.meinestadt.de
Job offers in Saxony
Nationwide job offers can be found on here:
www.jobscout24.de
Online employment market section of the Süddeutsche Zeitung stellenmarkt.sueddeutsche.de
Der Tagesspiegel – offers of employment tagesspiegel.stellenanzeigen.de
www.stepstone.de
www.stellenanzeigen.de
www.bund.de
The Employment Agency
The Federal Employment Agency (Bundesagentur für Arbeit, widely referred to simply as Agentur für Arbeit, or Employment Agency) offers a job placement service for anyone looking for work. If you would like to use this service, you can register as a jobseeker. Look for employment options, learn about available job openings and find out about working processes and procedures in the various industries at your local Employment Information Office. The Employment Agency can help you take the further step to self-employment.
MORE ON THIS SUBJECT:
www.arbeitsagentur.de
The Federal Employment Agency on the internet (in German)
The Employment Agency will also help you with written applications. If you need assistance in drawing up your CV or job application, contact the local branch office of the Employment Agency; the staff there will be happy to help.
Job applications
Take your time when writing your job application and consult an advisor. Job applications in Germany often look quite different than those in other countries.
Your local Employment Agency branch can provide you with relevant brochures; you can also look up pages on the internet.
TIP: It is worth investing in a good, professional photograph for your job applications. The cost for these photographs can be partly refunded by the Employment Agency, on request.
MORE ON THIS SUBJECT:
Applications, CVs and interviews www.prospects.ac.uk/cms/ShowPage/Home_page/p!eLaXi
Prospects – the UK's official graduate careers website (in English)
Recognition of foreign diplomas
Recognition of higher education entrance qualifications (foreign diplomas)
Recognition of foreign school leaving certificates
Recognition of foreign vocational certificates
Release approval
This text was approved for release by the Saxon State Chancellery on January 23, 2009.

back to top