Inhalt
Military conscription for foreign nationals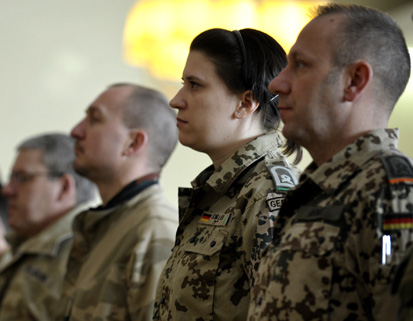 Military service in Germany is only required of Germans, as defined in the constitution. If necessary, seek information in your home country about the rules for military and civil defence service there.
If you acquire German citizenship, you may become subject to military conscription here. This applies to all men over 18 years old who are German (as defined in the constitution) and whose permanent residence is in the Federal Republic of Germany.
If you have dual nationality in addition to German citizenship, you are still liable to German military service. Note that as a German citizen, you are only allowed to commit to military service for any force other than the German armed forces if you have obtained the permission of the district authority for alternatives to military service (Kreiswehrersatzamt).

back to top