Inhalt
Voting rights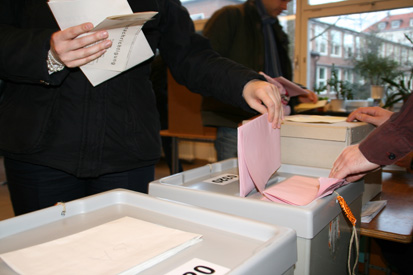 The right to vote in national and state elections is restricted to German nationals.
Communal voting rights for EU nationals
Since 1994, EU citizens have been allowed to take part in local elections (Kommunalwahlen) both as voters and as candidates, if they have been registered in their home in Germany for at least three months.
Voting rights in European elections for EU nationals
EU nationals also have the right to vote for members of the European Parliament in Germany if they do not exercise that right in their home country. If you wish to take part in a European election in Germany for the first time, you need to register yourself as a voter in your district. The electoral service in the local authority will provide details.


back to top