Inhalt
Schooling and training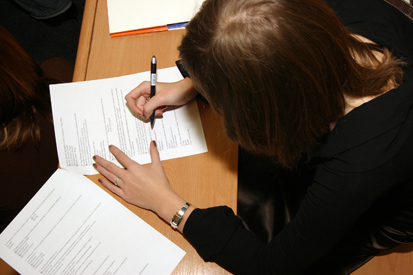 Special education counselling
In order to ensure children, teenagers and young adults get off to a good start in the Saxon school system, all migrants in Saxony aged 27 and under initially undergo special education counselling. These consultations provide information on the various education options, and help the migrants with their own personal education-related decisions. This counselling may also involve recognising school certificates.
The regional offices of the Saxon Education Agency are the points of contact for schooling issues. Please contact your nearest regional office and ask for the Migration Co-ordinator. You will find the contact details of the regional offices by entering the words »Sächsische Bildungsagentur« (Saxon Education Agency) in the Amt24 »Behördenwegweiser« (Authorities guide).

Mandatory schooling and the school system
Schooling is mandatory in Saxony for all children and teenagers whose primary place of residence, education or work is in the Free State of Saxony. This means that underage children and teenagers must go to school.
If, therefore you come to Saxony with underage children, or if you have not yet completed your education/training in your home country, you must first investigate the options available to you through the Saxon schooling system.
NOTE: Selecting an item on the right will provide more detailed information on the processes involved with enrolling at a school.

Training
Completing school is followed by the transition into training/tertiary education. Depending on their educational qualifications and personal wishes, school leavers can start vocational training, strive for higher school-leaving qualifications, or start studying at university.
Release note
Saxon State Ministry of Education and Culture. As at: 03/04/2012