Inhalt
Social security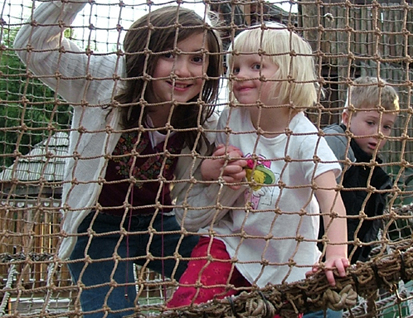 Social security includes:
Pension insurance
Health insurance
Nursing insurance
Accident insurance
Unemployment insurance
It offers financial assistance in the event of illness, occupational accidents and the need for care. It also covers pension payments for old age and reduced earning capacity.
Unemployment insurance can provide for financial assistance in the event of unemployment.

Social security ID
Until the end of 2010, every employee received a social security ID from their pension insurance provider, stating their name and insurance number. This served to expose issues such as illicit employment and abuse of social services – to the Employment Agency and health funds.
Until 31 December 2008, some employees had to stick a photograph in their ID, and carry this with them at work. These included workers from the construction industry, showman's industry, and building cleaning industry, as well as people working in the catering, hotel, passenger transport and goods transportation industries. This requirement was abolished on 1 January 2009. Employers must instead submit an instant notice. To make it easier for the assessment authorities in the aforementioned industries to establish the identity of workers, these workers must, however, carry their ID, passport, substitute passport or substitute ID with them.
The previous form of social security ID was abolished in January 2011. Each employee instead simply receives a letter from their pension insurance provider, advising them of their social security number.
(Source: www.deutsche-rentenversicherung-bund.de)

Certificate of EU posting
If, as an employee, you are sent by your employer to Germany from another EU country, or to another EU country from Germany, you must document your social security posting using the E 101 DE form (certificate of EU posting).
This certification issued by your competent foreign social security provider proves that you are governed by the legal regulations of your country of posting, and not the German legal regulations on social security.

Health insurance
The legal health insurance fund bears the costs for your medical care. The requirements and extent to which the health fund provides benefits for you are legally established and thus the same for all health funds. The health funds' benefits include healthcare, medical treatment, sickness benefits, dental prostheses and medical rehabilitation.
Depending on the regulations of the individual health funds, the scope for some additional benefits is different, e.g. primary prevention benefits as per §§ 20 ff. SGB V (German Social Code) (e.g. health courses on food, exercise, stress management/relaxation and addiction risks), alternative medicine, and domestic help.
You are free to choose your own health fund. Membership of a health fund does not depend on profession or industry.
Health insurance premiums are deducted directly from your wage.
If your wage is above the annual salary limit, you are no longer automatically covered by public legal health insurance. You must re-assess your health insurance: You can voluntarily continue to be insured by your previous health fund (your health fund will advise you of this) or take your insurance with a private health insurer of your choice. Seek advice from this fund beforehand.
In the event of illness, your employer will continue to pay your wage for the first six weeks. If your illness lasts longer, the payments are borne by the health fund (as per the regulations for the relevant elective rate).

Nursing insurance
The nursing care funds established at the legal health funds are responsible for social nursing insurance. These nursing care funds extensively advise their policyholders on all matters relating to nursing insurance. They also ensure that members' nursing care is guaranteed.
The social nursing insurance fund has been providing benefits in situations where care is needed since 1995. Such situations are assessed by the Medical Service or the independent experts hired by the nursing care fund.
If you are insured with a private health insurance company, you need to take out mandatory private nursing insurance.

Accident insurance
The legal accident insurance helps you overcome health and financial problems if these are the direct consequence of occupational accidents or illnesses. The main benefits provided are as follows:
Preventive measures (accident prevention)
Treatment
Benefits relating to involvement in professional and community life
Benefits in the event that nursing care is needed
Injury benefits
Pension
Legal accident insurance membership is compulsory if you are undergoing training or have an employment contract. The insurance premiums are borne completely by your employer, regardless of your salary.
You are also covered during work and when commuting directly to and from work.

Pension insurance
The legal pension insurance aims to help its policyholders/their surviving families by minimising financial losses resulting from jeopardised or reduced earning capacity in old age or in the event of death. It is part of the structured social security system, and is financed on a pay-as-you-go basis, which means that premium payers finance the ongoing pensions and acquire an entitlement to their own future pension (intergenerational contract).
Insured parties
When it comes to legal pension insurance, a distinction is made between mandatory and voluntary insured parties.
Insurance is mandatory for all employees who receive a wage or who are undergoing vocational training. It is also mandatory for some self-employed persons and other insured parties. The latter include mothers and fathers raising children, people receiving compensation for reduced income, and persons performing a national volunteer service. Mandatory insured parties are the same as re-insured parties. This group particularly includes former officials, judges and regular/professional soldiers whose employment contracts ended without any pension entitlements.
Benefits
The benefits provided by the legal pension insurance fund are as follows:
Benefits relating to medical rehabilitation, benefits relating to involvement in professional life, and other benefits relating to maintaining, improving and restoring earning capacity, including financial aid
Old-age pension, pension for reduced earning capacity, and miners' guild compensation
Pension in the event of death
Widow or widower pension settlements and premium reimbursements
Allowances for health insurance expenses
Child-raising benefits
In order to receive the legal pension insurance benefits, you must – depending on the benefit – have reached a certain age, be able to prove a minimum insurance period, or have made a certain number of premium payments.
Pension amount
The pension amount is governed by the pension type and premiums paid throughout the insurance policy (principle of pension relevance to wage and premiums).
Additional insurance
A company or private pension scheme in addition to the legal pension insurance is often needed and advisable. You should thus also enquire about national funding options for company or private old-age pension schemes, e.g. Riester-Rente.
Your employer, insurance provider and the health funds will provide you with information on issues relating to social security. If you wish to take out private accident, occupational incapacity, health or pension insurance, you are also welcome to seek advice from theSaxon Consumers Office.

Release note
Saxon State Ministry for Social Affairs and Consumer Protection. As at: 20/12/2012