Inhalt
Voting right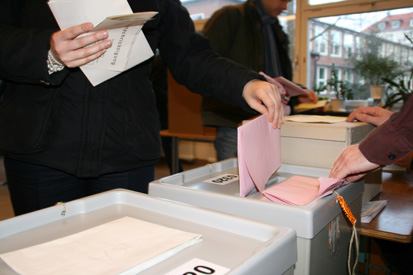 The right to vote in federal and state elections is reserved for citizens of the Federal Republic of Germany.
Municipal voting right for EU citizens
Since 1994, EU citizens have been able to actively and passively participate in municipal elections in their city of residence in Germany. You can vote or run as a candidate yourself if you have been registered in your city of residence in Germany for at least three months.
EU citizens' right to vote in EU elections
If you don't want to vote in an EU election in your home country, you are entitled, as an EU citizen, to vote in Germany. If it is your first time voting in an EU election in Germany, you must register yourself on your municipal electoral roll. The electoral office of the respective city or municipal administration will provide information on this.
Release note
Saxon State Ministry of the Interior. As at: 03/05/2012