Inhalt
Free movement of workers (EU citizens)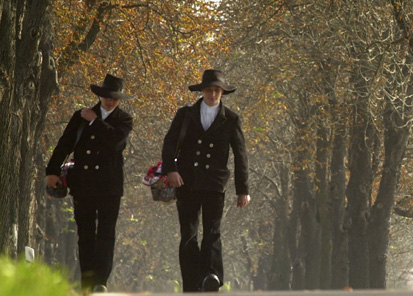 Do I need a work permit?
The transition period for the free movement of workers, applicable to states which joined the EU in 2004, ended on 1 May 2011. From then on, citizens of Estonia, Latvia, Lithuania, Poland, Slovakia, Slovenia, the Czech Republic and Hungary have no longer needed a work permit if they wish to work in Germany.
EU work permit procedure for Bulgarian and Romanian citizens
Since 1 January 2012, the mandatory work permit rule has ceased to apply to
University graduates, for employment matching their qualifications, and their families
Trainees, for qualified corporate training
Bulgarian and Romanian workers who have been in Germany consistently for three years do not require a work permit. If you have completed studies in Germany, two years of study can be credited towards these three years.
All other Bulgarian and Romanian citizens do, however, still require a work permit. This is expected to be the case until 31 December 2013 – when the seven-year transition period since joining the EU expires. Until then, Bulgarian and Romanian citizens may only work if approved to do so by the Federal Employment Agency, and may only be hired by employers if they hold the relevant permit (§ 284 SGB III (German Social Code)). This permit may be issued as an EU work entitlement or EU work permit. The Foreign and Specialist Recruitment Headquarters (ZAV) in Bonn has been responsible for issuing work permits to Bulgarian and Romanian citizens right across Germany since 1 May 2011.
NOTE:
Every EU citizen, regardless whether they are from an »old« or a »new« member state, is entitled to free movement for the purpose of travel. All EU citizens and their families can thus stay in another member state for up to three months if, for example, they are looking for work. They only need a valid ID or passport.


Release note
Saxon State Ministry of the Interior, Saxon Regional Department of the Federal Employment Agency. As at: 25/01/2013