Inhalt
3D Object Documentation
Software-guided 3D-Documentation of Archaeological Finds

Since 2004, Saxony's Archaeological Heritage Service uses a laser scanner (RIEGL LMS Z-420i) to capture entire excavation sites. The astonishing quality of the results achieved by this method persuaded us to apply laser scanning to other fields of archaeological work, too. Accordingly, a system for laser scanning (Konica Minolta VI-910) was acquired for the documentation of archaeological finds.
Each year about 750,000 finds are recovered in the course of excavations in Saxony alone. Selected objects of great scientific or aesthetic value are documented by photos or manually drawn technical sketches. These results of traditional, two-dimensional documentation are the foundation of any scientific evaluation and publication. Nonetheless drawing finds is costly in terms of time, and as it is liable to subjective influences such as skill and experience of the draughtsman, the results are always inaccurate to some extent.
To improve this situation it was decided to make use of software-aided methods in order to produce technical sketches of finds. In a first step we use the 3D laser scanner to capture finds in a laboratory especially set up for this purpose. As the finds are optimally illuminated, the scanner captures not only the geometry of an object but also authentic colour values.
For the specific needs of archaeological documentation the software system TroveSketch was developed in a cooperation between Saxony's Archaeological Heritage Service and the University of Technology in Chemnitz. The programmes TroveSketch and Vessel Reconstructor, which is the outcome of a follow-up project, enable us to virtually reconstruct ceramic vessels and to create two-dimensional sketches of 3D-scanned objects in no time.
Collecting the Data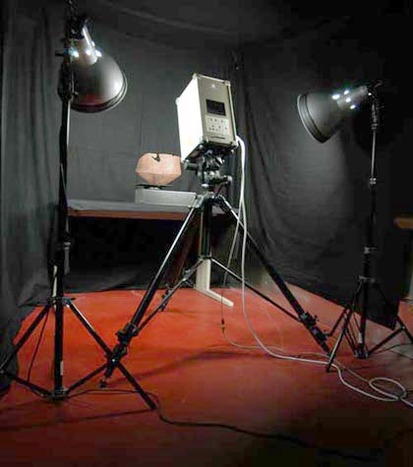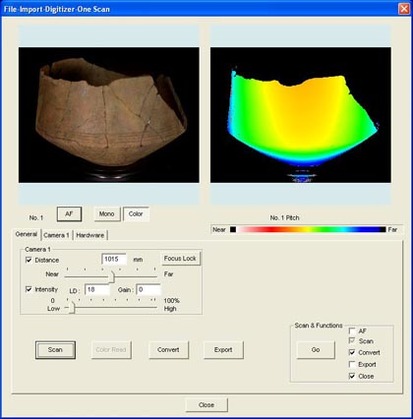 Processing the Data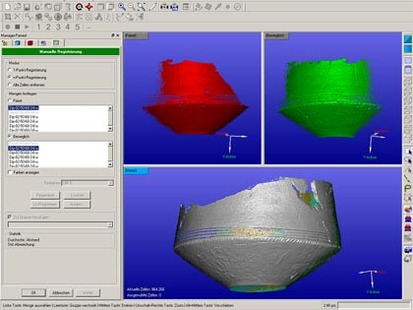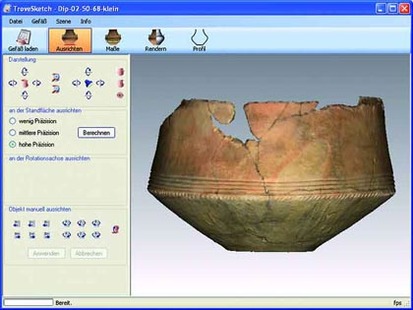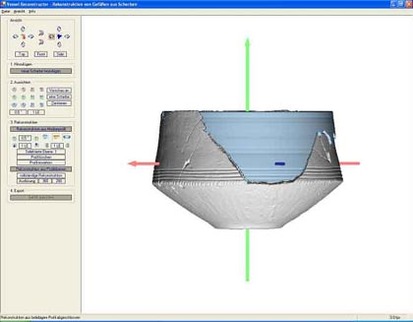 Individual results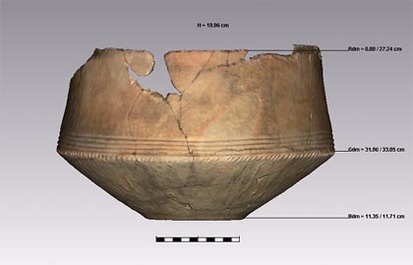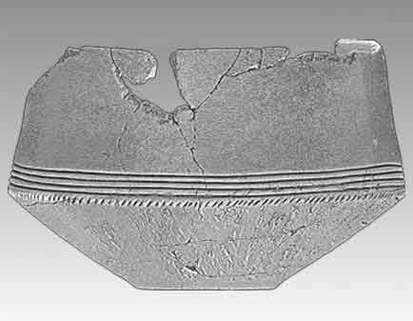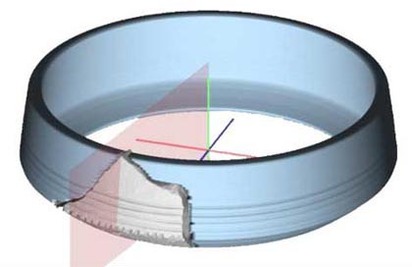 back to top