Inhalt
3D Terrestrial Scanner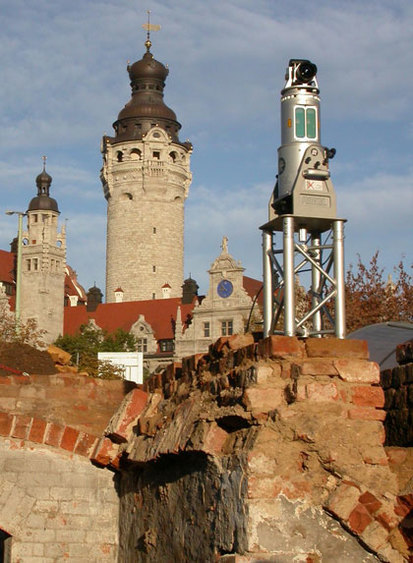 Archaeological excavations precede most of the extensive construction activities which take place in many inner city areas of Saxony. Since 2004 Saxony's Archaeological Heritage Service uses a laser scanner (RIEGL LMS Z-420i) for the documentation of entire excavation sites.
The intention of the use of this new technology is the creation of three-dimensional data for photorealistic measured documentations of the archaeological features.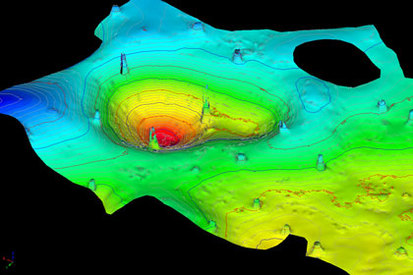 Manual technical drawings of entire excavation surfaces are more and more replaced by 3D terrestrial scanner. The optimisation of time and cost factors thus achieved is another step towards an increase of efficiency on archaeological excavations.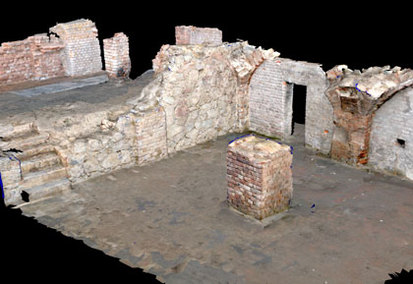 High quality raw data consisting of a point cloud and digital images provides the basis for different sections, views and rectified images from textured surface models. Animated 3D visualizations are gaining more and more importance in the field of graphical documentation.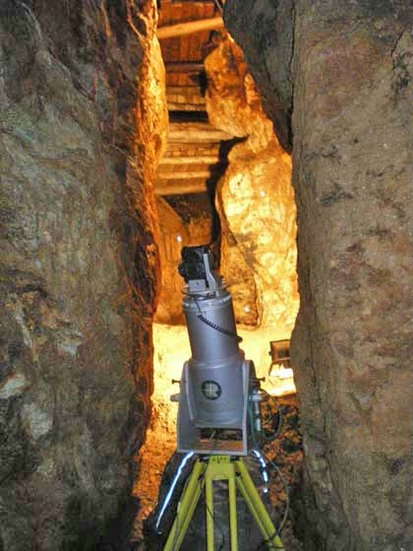 In order to stay up to date with latest developments we are keeping a close collaboration with the University of Applied Sciences Dresden - faculty of geodesy.
We are offering terrestrial scanning as a service in many fields of application besides archaeology. Contact us, we would be happy to help you.
The terrestrial scanner has been successfully applied on these projects:
Bischofswerda, district Bautzen: excavation old city hall [2005]
Bleiberg, district Mitweida: excavations deserted medieval mining town near Sachsenburg[2005]
Dresden: excavation Neumarkt [2004-2008]
Dresden: excavation Castle [2004-2005]
Heuersdorf: entire village south of Leipzig scanned prior to demolition for open pit coal mining [2006/2007].
Leipzig: excavation Karstadt shopping centre [2004]
Leipzig: excavation city tunnel [2004-2005]
Stuttgart: old castle cellar vaults [2005]

back to top