Inhalt
Czech Republic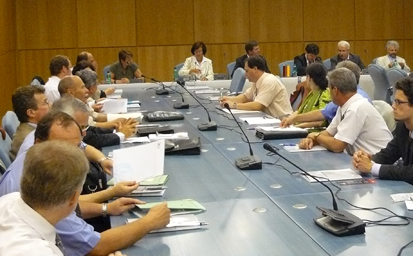 Saxony and the Czech Republic share 454 kilometres of border, the Saxon and Bohemian »Switzerland« and the Ore Mountains. Saxony and Bohemia also share a great deal of history.

The contacts between the two regions are very close. An official partnership to investigate the current activities and see what new links could be encouraged was therefore a natural step. The partnership is, however, also a contribution to reconciliation of German-Czech relations, which were damaged by the expulsions after the war.

The interregional partnership began in 1992 with a »Joint Declaration« on cooperation. Since 1993, the Saxon-Czech working group, consisting of representatives of Saxon and Czech Ministries, has been meeting to coordinate cooperation. Numerous joint projects have been implemented over the years.

The Free State of Saxony and the Czech Republic will receive a total of 207 million euros in support between 2007 and 2013 for their joint border area from the European Fund for Regional Development (EFRE) to promote cross-border cooperation. This makes it possible to realise joint transport, economic, employment, education and tourism projects.

Country portrait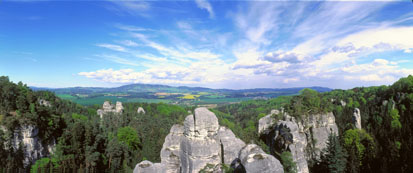 The Czech Republic borders Saxony and Poland to the north, Slovakia to the east, Austria to the south and Bavaria to the west. The landscape is in many places almost untouched. Famous spas and bathing resorts, numerous castles, palaces, cultural monuments and historic cities are further attractions for tourists.

The west Bohemian spa cities of Karlovy Vary (Karlsbad), Márianské Lázne (Marienbad), Frantiskovy Lázne (Franzbad) and Jachymov (Joachimsthal) as well as the mountainous region of Sumava (Böhmerwald) offer visitors relaxing holidays. The rural region of Moravia (Mähren) offers forested highlands, vineyards, traditional folk art and colourful castles. The Elbe has its source in the Giant Mountains, a nature park and one of the most beautiful skiing areas of the country. South Bohemia, a popular summer holiday destination, is famous for its palaces and castles as well as numerous lakes. And in Bohemia one finds the beautiful capital of the country, the golden city of Prague.


back to top