Inhalt
Travel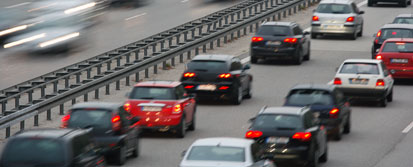 There is quite a variety of ways to travel between Saxony, Poland and the Czech Republic. In addition to a large number of hiking and cycling trails there are numerous road connections, which can be used without border controls. In addition, the A17/D8 will be a motorway connection from Dresden to Prague. On the German side, the building works have already finished. Furthermore, since February 2009, a direct rail connection between Dresden and Breslau has been restored.
Cross-border local traffic
The Free State of Saxony has been able to make significant progress specifically in the area of cross-border local traffic.

For example, the completion of the EgroNet has linked Saxony, Bavaria, Thuringia and the Czech Republic. This type of local transport system across borders is not only comfortable but also environmentally friendly and economically sound. There are now 19 towns, rural districts and associations involved, on both the German and Czech sides. One ticket is sufficient to travel an area of around 15,000 km², with 7,334 stops and over 707 lines to choose from. A prize-winning project.

But other local traffic options have been extended over borders as well. The Euro-Neisse ticket, for example, is usable on local trains and buses between the Free State, the Czech Republic and Lower Silesia. In addition, the Elbe-Labe-Sprinter allows uncomplicated daily travel between Bad Schandau and Decin. Projects like this bring people ever closer together.

Currently, a cross-border connection is being developed in the central Ore Mountains region. A cross-border city bus line is also being planned between Görlitz and Zgorzelec in Poland.


back to top