Inhalt
Administration and Finance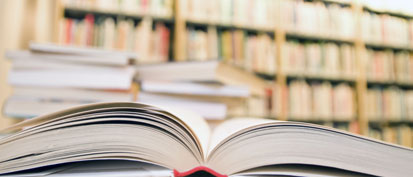 In the area of administration and finance, cross-border contacts are made, experiences exchanged and joint projects undertaken. Staff are, for example, often exchanged at the administrative level – even trilaterally.

The Saxon State Ministry for Finances is for instance involved in bi-national conservation work through its subsidiary foundation »Fürst-Pückler-Park Bad Muskau«. The focus here is on the joint use and administration of the park with the central administration in Warsaw, the National Centre for the Investigation and Documentation of Memorials and the regional administration in the Lubuskie Voivodship.

Archiving
The Saxon State Archives work with their Czech counterparts on the basis of an agreement concluded on 30th October 2002. This is not only to facilitate a discussion between archivists but includes archive days and conferences. Work is also in progress on the joint Lusatian scripts project. Exhibitions are organised, documents exchanged and professional research is reciprocally published in archive journals.

The Saxon main state archives also work closely with Polish archivists, in particular the Breslau State Archive. This included assistance in identifying documents damaged by the Oder floods. In addition, exhibitions are organised, such as »On the road – cars from Saxony«. Archivists from Saxony and Poland regularly take part in joint archive days and conferences.

Administrative high schools
Colleges teaching administration have worked together very closely for many years. Among others, there is close cooperation between German and Polish administrative high schools in Meissen, Kehl, Berlin, Güstrow, Lodz, Kielce, Stettin, Olsztyn and Bialystok. A joint seminar was held from 20th to 24th April 2009 in Güstrow on the topic of »EU Service Guidelines«.

The FHSV (Institute of Saxony Public Administration) also organises a "summer faculty". This has been held every two years since 2001. Participants are not just lecturers and students from the FHSV in Meissen, but also graduates from cooperation partners, including Poland, as well as guests from the partner high schools in Rothenburg, Kehl, Berlin and Güstrow. The fifth summer faculty was held from the 24th to 29th August 2009 on the subject »Public administration and justice in times of change«.

Clara@eu
The Clara@eu project deals with the cooperation of local and regional authorities during the expansion of the European Union. The objective of the project is to establish a cross-border competence network of all authorities and institutions of public administration in the regions involved. There have so far been more than 40 events, workshops, working groups, seminars and excursions with a total of more than 1,800 participants.

back to top