Inhalt
Facts at a Glance
The numbers speak for themselves: Saxony has undergone noticeable changes, and the process is set to continue.
The number of inhabitants of the Free State of Saxony is continuously decreasing. While 4.9 million still called Saxony their home in early 1990, the number had fallen to just above 4.2 million by 2007. The prognosis for 2020 sees a further decline of inhabitants to approximately 3.9 million.
At the same time, the average age of a Saxon increased from 39 years in 1990 to 45 years in 2007. Experts say that the 'average Saxon' will be almost 49 years old in 2020.
The following pages provide an overview of the most important figures in terms of demographic developments in Saxony.
The Percentage of older People is steadily increasing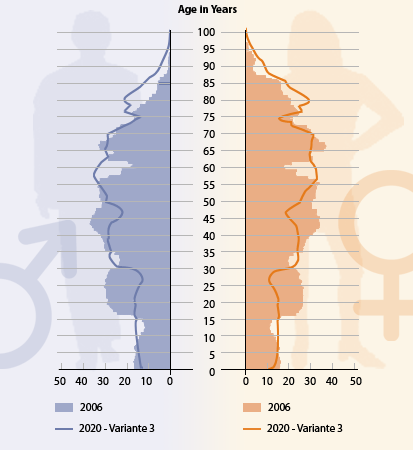 The population of Saxony will continue to decrease.
Population Increase only in Leipzig and Dresden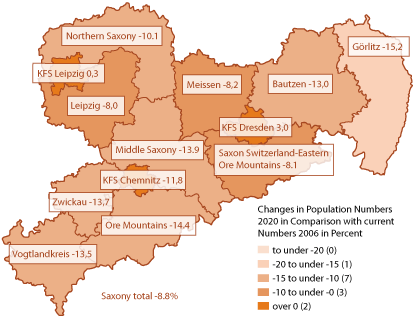 The Saxon counties and the county borough Chemnitz will lose inhabitants by 2020, while slight increases in population can be expected for the cities Dresden and Leipzig.
Saxony's Population is decreasing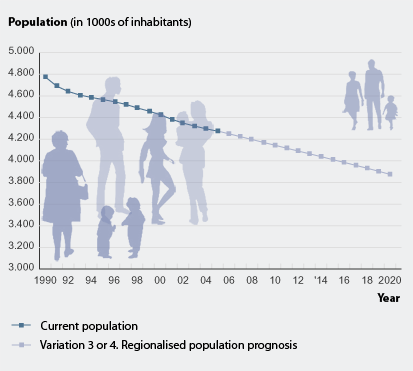 Ratio of Generations 1990 to 2020 in Comparison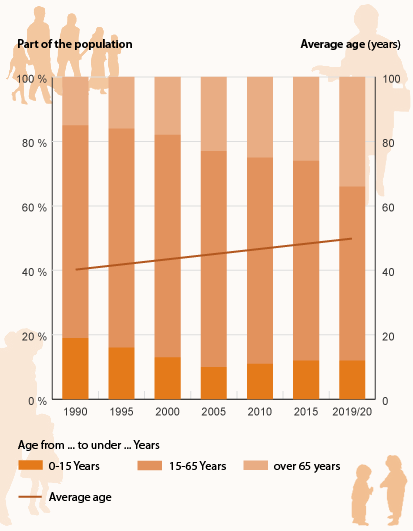 The percentage of older Saxons of the whole of the population in the Free State is growing. The average age of the Saxon is increasing.
Saxony's Birth Rate is beginning to rise again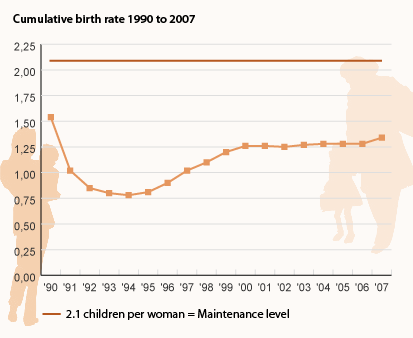 Saxony's birth rate is beginning to rise again. It does however not enough to sustain population numbers naturally.

back to top