Inhalt
Brittany/France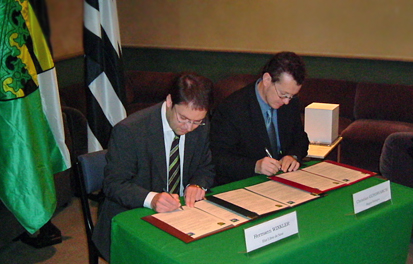 The partnership between the region of Brittany and the Free State of Saxony was formed on 30th November 1995 and continues to make a solid contribution to German-French friendship. Saxony is the first of the eastern German states to form a partnership with a French region.

With a Memorandum of Understanding on 15th November 2005, the partnership was focused on the fields of education and training, universities, science and agriculture.

Portrait of the region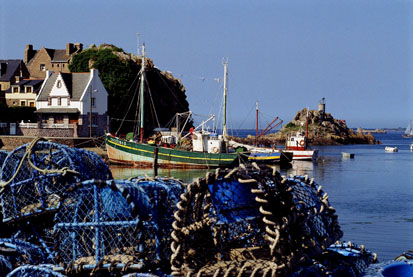 Brittany covers the northwest peninsula of France, with a total area of around 27.200 km². The total length of coastline of over 1,200 kilometres makes Brittany one of the most popular holiday regions in France.

Around three million people live in Brittany, making up 5% of the total French population. The minority language Breton can be encountered particularly in the western part of the region. Breton, like Scottish and Gaelic, belongs to the Celtic language group and is currently spoken by around 250,000 people. In recent years, the regional language has enjoyed a renaissance and it is now being taught in primary schools again.

In a time when industry has become dominant, agriculture continues to play a fundamental role in Brittany. This is primarily because of the lack of important raw materials and sources of energy. The main industries of Brittany, which concentrate around the large cities, include shipbuilding, with the world-famous ports of Brest and Lorient and the automobile industry around Rennes, where PSA Peugeot manufactures the Citroën.

Recent efforts have been made to develop new technologies in the region. Rennes, Brest and Lannion are becoming important centres in the field of electronics und communication. An unusual feature of the Breton economy is its relative independence: 60% of jobs in industry depend on firms whose headquarters are based in Brittany.


back to top