Inhalt
Alberta/Canada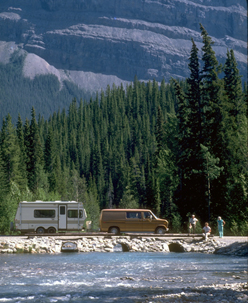 The partnership between the Free State of Saxony and the province of Alberta started with an initiative by Alberta. Saxony was partly of interest to Alberta because the Free State is very well-placed to help access Central and Eastern Europe.

In Berlin on 18th February 2002, the then heads of government, Kurt Biedenkopf for Saxony and Ralph Klein for Alberta, signed the »Joint Statement« on cooperation. The objective of the agreement is cooperation in the fields of business development, science and technology, education and culture.

Portrait of the region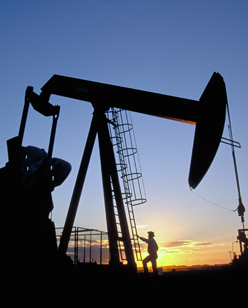 The landscape of Alberta is dominated by the prairie, which extends to the east as far as Manitoba. By contrast, the western edge of the province is dominated by the foothills of the Rocky Mountains. This makes the region home to one of the greatest tourist attractions of Canada.

Alberta is also known as the country of the cowboys. There is nowhere in Canada with as many working and guest ranches as there are here. The annual Calgary Stampede is the largest rodeo of its kind in the world.

However, the province of Alberta is also the boom region of Canada because of its natural resources. Its oil sand deposits give it the second largest oil reserves of the world. Alberta is also the largest exporter of natural gas in the world. It is not surprising, therefore, that Alberta is the richest province in Canada and the provincial government has had budgetary surpluses for years. The economy is also powered by value-adding activities in the fields of petrochemicals, food processing, engineering consultancy and high-tech industries.

The Albertan population of 3.4 million people are spread across a land area of 661.190 km², roughly twice the size of the Federal Republic of Germany. The standard of living in the region is very high. This is partly due to the low rates of tax and partly to the growth in the economy, which has reached 4.5% per year over the last five years.

The province of Alberta also maintains a city partnership with Saxony. The cities of Grimma and Leduc have worked closely together since 2005.


back to top