Inhalt
Economy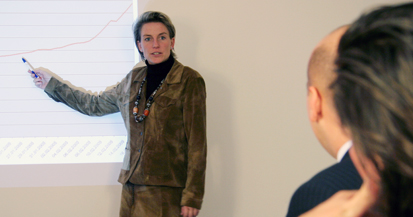 The close cooperation in the economic sphere between Saxony and her partner regions covers a wide variety of sectors. The objective of the joint ventures is to work together across borders, in particular in these sectors: higher, further and continuing education; legal, contractual and remuneration issues; architectural and engineering competitions; services for planning and building; and quality management and assurance.

For example, in November 2008, a Chinese delegation from Hubei visited the Free State. They visited automotive suppliers and took part in workshops on workplace safety and quality management. This type of visit strengthens the cooperation between Saxon and Chinese companies. With the province of Alberta in Canada, the main focus is exchanges in the field of nanotechnology. The Saxon Chamber of Engineers has concluded cooperation agreements with its counterparts in other countries, including Slovakia and Hungary.

Saxon-Hungarian Business Day
The cooperation agreement between Saxony and Hungary in 1993 has led to intensive economic cooperation, in addition to a cross-sector forum in which many enterprises take part.

Information on forthcoming projects is exchanged during the annual »Business Days« organised by the Ministries for Economic Affairs. The Business Days that have already taken place, alternately in Hungary and Saxony, have dealt with topics relating to automobile production, mechanical engineering and most recently environmental technology.

Current projects include the production plants of Mercedes Benz Manufacturing in Kecskemet. These also open new opportunities for Saxon firms in Hungary. The organisations for business development in the two countries help automotive suppliers to make contact with each other, as well as in preparing market analyses and presentations. The potential for Saxon-Hungarian joint ventures is also being examined in the processing of sludge in large water purification plants, in the treatment of waste and waste water and in the refurbishment of prefabricated buildings.

Extending business networks
As a result of the practical cooperation between Saxony and Slovakia in recent years, a business network has developed which makes the most of the advantages of locations in both regions. The contact office for Saxon businesses in Bratislava of the German-Slovakian Chamber of Commerce and Industry plays a key role in helping companies to find partners for cooperation. In addition, there are regular joint business forums, corporate visits and participation in trade fairs, for example the International Machine Tools Fair in Nitra.

The business contacts with the other partner regions have also grown into a real network. Wirtschaftsförderung Sachsen GmbH (the organisation for business promotion in Saxony) has worked intensively since 2004 with the North Hungary region on the REVITAE project, supported by Interreg III C. The Chinese province of Hubei is very interested in Saxon know-how. Since September 2007, there has been a cooperation agreement between the Verbundinitiative der Automobilzulieferer Sachsen (the association of automotive suppliers in Saxony) and the Automobile Association in Hubei. Hubei is also working more and more closely with the Free State in the field of environmental technology.


back to top