Inhalt
Administration and Finance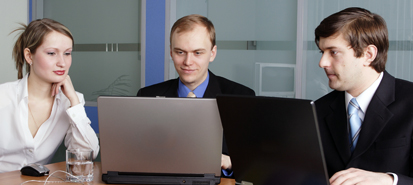 The Free State and our institutions regularly share our expertise in administration and finance with our partner regions. For example, the Saxon central state archives compared our experiences in electronic archiving with archivists of the Chinese province of Hubei on 26th March 2009.
Working visits
Working visits also help the exchange of experiences. In 2008, for example, three members of the Slovakian financial administration spent four days visiting their counterparts in various financial administration offices in Saxony, in particular the state-wide financial office in Chemnitz. Previously, staff of the Saxon tax administration paid working visits to the financial administration offices in the Czech Republic and Slovakia.
Joint projects
Saxon financial department officials regularly participate in the joint action programme to improve the effectiveness of the tax systems and reinforce the cooperation between the participating countries and their administration and staff. Saxon financial department officials also take part in EU finance control twinning projects with Slovenia and Poland, as well as the Intra - European Organization of Tax Administrations (IOTA) programme.

back to top