Inhalt
Security and Justice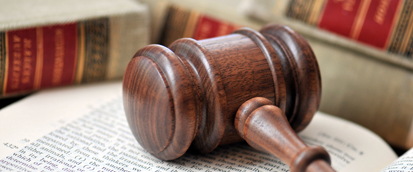 Police cooperation
The exchange of knowledge and experiences is very important for the police, and the police training. There are many examples of cooperation. For instance, there has been a cooperation agreement since 2003 between the Police Vocational College in Saxony and the Police Academy of the Slovak Republic. Similarly, the Saxon Police Vocational College has a cooperation agreement with its Hungarian counterpart going back to 2001.
Public prosecutors
In the »Dresden Declaration« of 5th September 2009, delegations from countries including Poland, the Czech Republic, the Slovak Republic and the Republic of Hungary agreed to regular reciprocal visits between the offices of the public prosecutors in each country. Experiences can only be shared if there are regular exchanges.

The public prosecutors of the Free State of Saxony have no formal agreements with their counterparts in China, France, Canada, Slovakia or the Czech Republic. However, there is very intensive cooperation between the Office of Public Prosecutions in the Slovak Republic and its counterpart in Dresden, in particular through training visits and other forms of further education. Various working meetings, training visits and legal assistance in the context of investigations also show the good cooperation between the Office of Public Prosecutions in Dresden and its Hungarian counterpart.

Court partnerships
The Free State of Saxony maintains two court partnerships with Slovakia. The regional court of Aue and the district court of Kežmarok have had a partnership for seven years, including reciprocal visits over a two-year cycle. The Zwickau district court and the county court of Prešov have been partners since 1999 and visit each other on an annual basis.

Saxony has three court partnerships with the Republic of Hungary. The higher regional courts of Dresden and the Szeged Table Court (higher court) have been in contact since 2004. Since 2005, they have had a partnership involving annual reciprocal visits and exchange of information. The district court of Bautzen and the Comitat Court in Eger have been partners since 1996. The district court of Chemnitz and the Comitat court of Vas have also formed partnership agreements.

The social court of Dresden also organised an exchange visit from 28th to 30th August 2009 with judges from Hungary.


back to top