Inhalt
AKZESS
Efficient immigration management for qualified professionals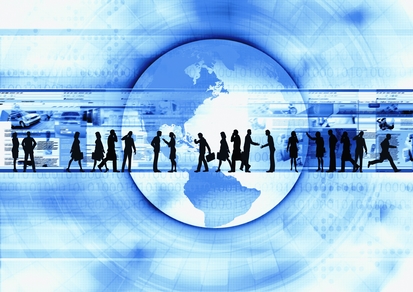 AKZESS is a standardised administrative procedure to allow qualified professionals from third-party countries faster access to the job market in Saxony. Companies in Saxony have to compete globally for their top talents. Qualified professionals from abroad have to be able to be integrated in the workflow as quickly as possible.
We speed up the administrative processes – granting of a residence permit only in four weeks.
AKZESS is offered at the following locations:
since 1st of September 2011: City of Dresden and District of Mittelsachsen
since 1st of July 2012: City of Chemnitz
since 1st of January 2013: City of Leipzig
AKZESS offers:
a standardised, coordinated and efficient administration processes cross-linking all parties involved,
transparent decision-making processes,
a reliable and fast decision within four weeks and
competent and service-oriented advice by all parties involved.
The administration and associations have committed themselves to this service. To make sure everything works, applicants and companies are asked to contribute their part. A task force has been formed to accompany, test and evaluate this projectlocations.
With AKZESS, Saxony, as one of the first Federal States, has improved administrative practice and service quality for foreign professionals and graduates at immigration offices. More than 90 percent of all residence permits granted in the scope of AKZESS have been granted within four weeks. Foreign professionals and Saxon enterprises benefit from a faster process and clear structures.
Evaluation of the Saxon pilot project AKZESS proved the project's success and showed that project immigration offices are on the right track!
After a two-year term, the AKZESS project was evaluated by the Saxon State Ministry of the Interior based on AKZESS statistics and a written survey at the project participants.
The most important results are:
AKZESS has been successful. The main objectives – acceleration of processing and increase of service quality – have been achieved. During the evaluation term 3,500 residence permits were granted; 90 percent of which in the target period of four weeks.
Project status will be terminated.
At the locations, AKZESS will be integrated in the usual administrative workflow.
AKZESS is a locational advantage. AKZESS contributes significantly to winning qualified professionals and supports further immigration of foreign professionals to Saxony.
At the moment, extending AKZESS to other locations is not planned. Being implemented in three big cities, AKZESS is offered at locations with the according demand.
The AKZESS working group will be continued. The accompanying working group, which includes the participants mentioned above, shall be continued for exchange of experience, consistency compliance and further process optimization. The Saxon State Ministry of the Interior shall remain coordinator.
The implementation of AKZESS at the locations has been successful. It has become evident that introducing process standards, optimizing work processes and networking of all actors has contributed to accelerating procedures, increasing service quality and improving the image. The experiences of the AKZESS project shall be used to provide all immigration offices with impulses and recommendations for improving service quality.

back to top