Inhalt
Trade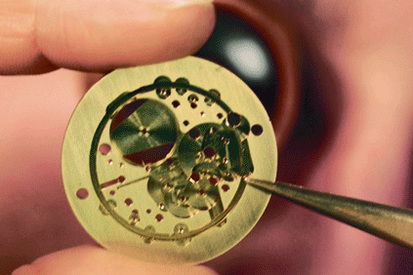 There were over 55,643 registered craft businesses in the Free State at the end of 2005, of which 36,614 were in the hands of master tradesmen. Most of these businesses (22,683) are in the Chemnitz district, followed by Dresden (20,943) and Leipzig (12,017). Overall, about one third of all trade businesses in the eastern German federal states (excluding Berlin) are operating in Saxony. In comparison: in early 1990, there were approx. 31,000 registered trade businesses in Saxony.
Some 320,000 people are currently employed in the Saxon trade sector. In 1989/90 the number of employees (including the owners) of trade businesses the then GDR districts Karl-Marx-Stadt (Chemnitz), Dresden, and Leipzig - now Saxony - was 95,000. Almost every fifth person in employment in Saxony works in the trade sector, which comes to 13 businesses per 1,000 residents (well over the national average of 10.5). The largest subsectors are in the electrical and metalworking fields with a total of 18,136 businesses, and the construction and remodelling industry, with 16,287 businesses.
A peculiarity of the Free State is its abundance in handicrafts. These include trimmers and lacemakers in Annaberg, gingerbread bakers in Pulsnitz, watchmakers in Glashütte, wooden toy makers in the Ore Mountain region, and manufacturers of musical instruments in the Vogtland. Many old handicraft techniques have re-emerged from old traditions in Saxony, encouraged by projects like the reconstruction of the Semper Opera House in Dresden (completed in 1985), and the more recent reconstruction of Dresden's Frauenkirche (completed in 2005) and the city's Green Vault' (completed in 2006), which houses the treasures of the Saxon kings.

back to top