Inhalt
Service & Retail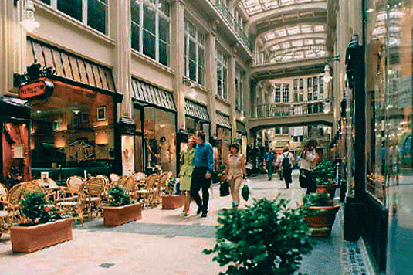 Structural change in Saxony is associated with a trend towards services. In particular, banks, insurance companies and the hospitality industry were able to develop successfully, while some areas of management services still have ground to make up. On the other hand, management services based on know-how, such as consultancy and data processing, have developed well. They make an important contribution to economic growth and employ highly qualified staff.
The total service sector in Saxony already employed over 1.4 million people in 2007: around 71% of the workforce. Women made up the majority of staff in the health service, in loans and insurance, in the hospitality sector, and in education; their share of the workforce registered for national insurance is over 60% in the service sector. At the end of 2007, 176,300 people were employed in the retail and automotive sectors, making up 13% of the insured workforce in Saxony.
The sales area of retail shops increased by 10.4% between 1997 and 2001, with the largest increase registered in the region governed by Dresden's Chamber of Commerce. Relative to population, Saxony placed significantly above the average of western federal states in 2002, with a sales area of 1.59m² per inhabitant, with the Dresden Chamber of Commerce's region once again taking the top spot (1.67m² per inhabitant). In 2001, the share of larger stores (700 or more m² sales area) was 61% of the total.

back to top