Inhalt
Highly Qualified Employees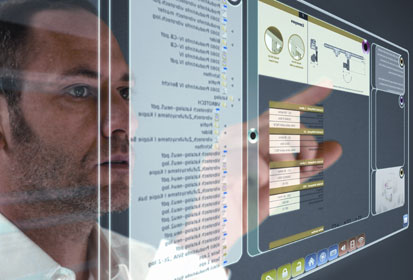 Saxony offers attractive career opportunities for Highly Qualified Employees, especially in the high-tech branch. The economy in Saxony is growing fast. Its strength lies in its diversity. It is no longer only involved with mechanical engineering; there is a growing cluster of microelectronic development making Saxony the European leader in this field. Alongside the multi-nationals many mittelstand companies have also been establishing their businesses here.
Companies in Saxony are reliant on qualified and motivated foreign workers.
Who is a Highly Qualified Employee?
The following examples count as Highly Qualified Employees according to the Residence Act:
scientists with special expertise and
teachers or scientific employees in extraordinary positions.
Which residence permit is granted?
Highly Qualified Employees can receive a permanent residence permit immediately. This is a permanent right of residence. It entitles to any kind of occupation.
What are the conditions?
The granting of a residence permit for Highly Qualified Employees requires that there is a specific job-offer, ensuring an independent subsistence in Germany without state assistance. Integration into the German lifestyle and living conditions is ensured and the stay does not infringe or endanger the interests of the Federal Republic of Germany for any other reason. In addition, it must be proven that the applicant fulfils the personal requirements for a highly qualified employee.
In individual cases, a permission to practice one's profession may be required.
Which additional documents are required?
Apart from the usual documents several further documents are necessary:
existing diplomas, degree certificates, references etc. [original and a copy],
curriculum vitae as proof of professional experience,
if nec., summary of published scientific works,
proof of a specific job-offer or employment contract stating salary [original and a copy],
in case of regulated professions an occupational license (e. g. licensure or occupational permit),
formless job description by the employer,

Which forms are required?
Application Form for a Residence Permit

back to top