Inhalt
Industry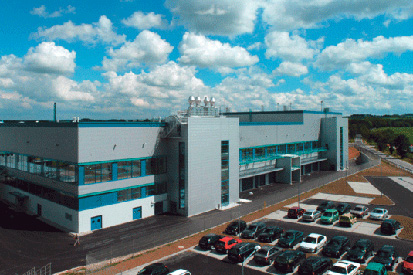 Industry is the driving force of the Saxon economy (manufacturing). Between 2000 and 2007, the gross value added by industrial manufacturing increased by around 70% (inflation-adjusted). In the new federal states (excluding Berlin), the increase in the same period was around 54%, while in the old federal states (excluding Berlin) an increase of only 16% was recorded. In manufacturing companies with 20 or more employees, turnover increased by 11.9% in 2007, compared with 11.9% in 2006.
The most important industrial sectors in Saxony (according to employment numbers) in 2007 were metalproduction/working (around 43,000 employees) and machine manufacture and office machinery (around 38,500 employees), followed by electrotechnology, fine mechanics, and optics (36,000 employees). Automobile production has increased at a faster rate than average for this sector in recent years, and now employs around 13% of the workforce (about 30,000 employees), with a turnover of 14.1 billion euro, approximately 25% of the total turnover of the manufacturing industry.
In addition to these traditional sectors, future-oriented hi-tech businesses are gaining in importance. The proportion of leading-edge technology in Saxon manufacturing production is now as high as in Germany overall. Investment in key technologies like micro-electronics, biological research and technology and new materials is being further accelerated by targeted networking among all the main players. Networks like Silicon Saxony are the hallmarks of a highly productive industrial region. Saxony successfully brings together traditional and innovative manufacturing, from watchmaking in Glashütte and porcelain production in Meissen, to new ventures such as Volkwagen's Transparent Factory in Dresden, where the famous Phaeton is produced.

back to top