Inhalt
Silver Route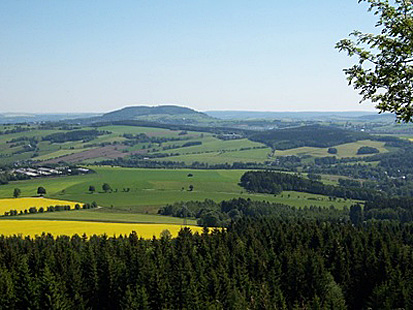 Silver Mountains, Silver Sounds
Silver was first discovered in Saxony in the twelfth century, in an area near where Freiberg stands today. The prospect of riches rapidly attracted miners, traders, coal merchants and vagabonds to the previously sparsely populated Ore Mountains. Numerous old churches along the Silver Route between Zwickau and Dresden still testify to the sudden influx of wealth at the time.
Today's visitors can admire memorials to early technology along the Silver Route and can even visit a mint or explore a model mine. Watching ore hammers in action gives an insight into the technical skills of past generations.
Visitors to the Silver Route should not miss another silver delight: admiring some of the magnificent organs created by the appropriately named Gottfried Silbermann. This contemporary and friend of JS Bach was based in Freiberg, where he created many beautiful and pitch-perfect organs. Silbermann soon became famous for the silver sounds produced by these wonderful instruments, many of which can still be seen - and heard - today. There are four in churches in Freiberg and others in Niederschöna, Forchheim and other points along the Silver Route.

back to top