Inhalt
Prime Minister Stanislaw Tillich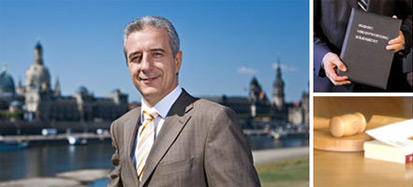 Duties
The Prime Minister determines the direction of Saxon state policy, and represents the Free State internationally as head of government. In his decisions he is answerable to the men and women of Saxony. That is why it is of equal importance for him to listen closely, and have direct contact with his colleagues and the people of Saxony. The State Chancellery supports the work of the Prime Minister.
»People are not subject to administration, but rather administration is subject to the people.«
Political Priorities
Politics should not be kept separate. It is my aim to talk to people and explain the objectives of our policy to them.

back to top