Inhalt
Biography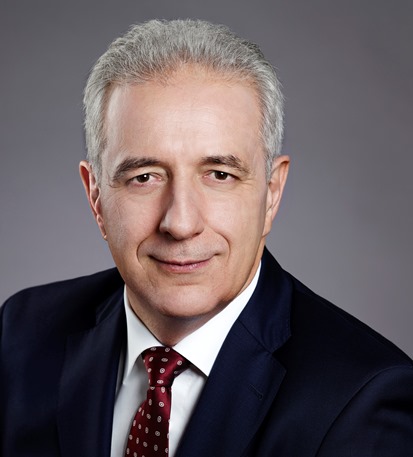 Curriculum Vitae of Stanislaw Tillich
Stanislaw Tillich was born on April 10, 1959 in Neudörfel (Saxony).
In 1984, he completed his degree course in construction engineering and drive technology at the Technical University Dresden.
He then took up employment as designer for an electronics company.
In 1987, Stanislaw Tillich joined the CDU.
Between 1987 and 1989, Tillich became member, and from May 1989 deputy chairman of the Kamenz Municipal Council for trade and supply, before he started his own medium sized business.
Between March and October 1990, Stanislaw Tillich was a member of the first freely elected GDR People's Assembly (Volkskammer), and from 1991 to 1994 observer at the European Parliament.
Between 1994 and 1999, he was a member of the European Parliament, where he worked in the capacity of deputy chairman of the Budget Committee and EU budget rapporteur general.
Subsequently, Kurt Biedenkopf appointed him Minister of Federal and European Affairs in his cabinet. At the same time, Stanislaw Tillich held the office of Plenipotentiary of the Free State of Saxony for Federal Affairs.
In May 2002, Georg Milbradt appointed him as Chief of the State Chancellery, before appointing him State Minister for Environment and Agriculture.
From September 2007 to May 2008, Stanislaw Tillich was Saxon State Minister of Finances.
At the same time, he was chairman of the CDU district association Kamenz, and was elected Chairman of the CDU Saxony on May 24, 2008.
On May 28, 2008, Stanislaw Tillich was elected Prime Minister of the Free State of Saxony by the Saxon Landtag.
Stanislaw Tillich is a Sorb of Roman-catholic denomination. He is married and has two grown children.

back to top