Inhalt
Saxon Representation in the Executive Bodies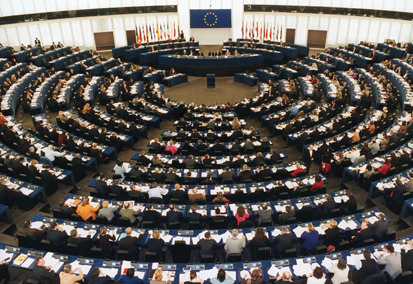 State appointed Observer
The state appointed observer is a common institution of all federal states. It observes and provides reports on council sessions for the various federal states.
State appointed Observer at the European Union
Postal Address:
Rue de Trèves 45
B-1040 Bruxelles
Tel:
(+32) 2 235 02 70
Fax:
(+32) 2 230 35 55
National Experts
National experts are public or private sector employees, which are temporarily assigned to the commission. As a rule, they must be citizens of a member state of the EU. They continue receiving their salary from the delegating institution for the duration of their appointment.
The national expert is exempt from any official functions, by which the commission exercises its powers under public law. He is not authorised to act as third party proxy for the commission unless expressly authorised by the head office. Appointments can range in duration up to three years. Saxony currently has three such national experts.
Council Workgroups
The Council Working Parties deliberate draft laws coming from the Commission among the member states in the presence of representatives of the Commission. The deliberations take place on senior official level. The national delegetion is generally headed up by senior officials of the Permanent Representation.
The federal ministries appoint their experts in accordance with the topic of deliberation. In compliance with the law for the cooperation of the federal government and state governments in regards to EU affairs (EUZBLG), the state governments deploy state representatives to the Council Working Parties via the German Federal Council.The federal states therefore have the option to directly influence discussions and are regularly updated on current negotiations by way of reports from the state representatives in order to reinforce German interests.
Commission Committees
The Commission involves various committees for the fulfilment of the assigned tasks, to which representatives of the member states are appointed. These committees function in part on an advisory level only, but are in part also authorised to make decisions, to which the Commission his bound. The latter is the case for example in a number of programme committees. The states deploy representatives to these committees by way of a decision of the German Federal Council.This procedure ensures that the federal states have the possibility to impact on decisions of the Commission in various areas.

back to top