Inhalt
Common Accord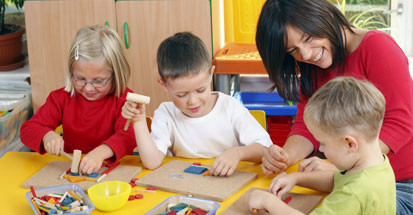 Cooperation with Saxony's neighbouring countries of the Czech Republic and Poland has a long-standing tradition. Maintaining good neighbourly relationships and solving cross-border issues are the most important requirements for the future development of our common border regions. This cross-border cooperation has gained in impetus with our neighbours entering the European Union.
In the course of the past few years, we have developed a basis of trust and reliability with the regions of Lower Silesia and Northern Bohemia. A common direction and future cooperations have been hammered out in numerous talks and meetings. But not only political topics are at the foreground of these talks.
Joint Ventures and Projects
The Free State has entered into a number of joint ventures and agreements with its partner regions. The spectrum of projects ranges from bilingual daycare centres and joint tourism projects to close economic cooperation. Each of these projects intensifies and reinforces the relationship between the neighbouring states.

back to top