Inhalt
Regional Partnerships
For Saxony, the most intensive type of cooperation is her inter-regional partnerships. These partnerships are officially initiated by the regional governments, and address many topics and groups within the society.
Organisational Structure of Partnerships
A common declaration of cooperation forms the basis for an inter-regional partnership, which emphasises the political will to enter into cooperations in various areas. Any pre-existing common activities are institutionalised by the inter-regional partnership, and continues to receive political and financial support.
Regional partnerships are controlled by bilateral workgroups. On Saxony's side, partnerships are coordinated by the Saxon State Chancellery. For Saxony, one of her main focal points is the close cooperation with the neighbouring regions in Poland and the Czech Republic.
Poland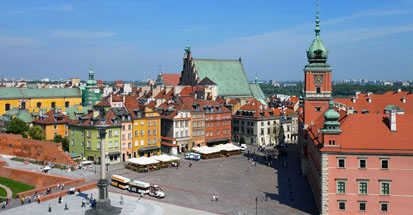 Poland's and Saxony's common history was shaped specifically during the reign of Augustus the Strong, who held the titles of Elector Frederick Augustus I of Saxony, and also King Augustus II of Poland between 1694 and 1733. His reign was immediately followed by that of Elector Frederick Augustus II of Saxony, who also was King Augustus III of Poland until 1763.
Today's close cooperation between Germany and Poland is based on the contract for good neighbourly relations and friendly cooperation, which was signed by the two nations on June 17th, 1991. On the basis of that contract, Saxony has entered into two province cooperation agreements with Lower Silesia and Lubuskie.
Saxony's partner regions
Czech Republic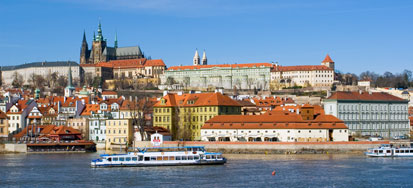 Czechs and Saxons have a turbulent common past. Particularly due to silver mining, the Saxons gained wealth and renown during the 16th century, which promoted settlements in Saxony and in the Czech part of the Ore Mountains, in Bohemia. Early in the 17th century, Saxony became the refuge for many Bohemians, who fled the re-catholicization initiated by the then emperor.
Today, the Free State of Saxony and the Czech Republic maintain very close partnerships in many areas. In addition, some government districts close to the border have forged cooperation agreements with neighbouring districts in Northern Bohemia.
Saxony's partner region
Other links to the Czech Republic
The Saxon State Government maintains regular contacts with the immediately bordering regions, the districts of Karlovy Vary, Liberec and Ústí. "Joint declarations" were signed with the Presidents of these regions, affirming and deepening the cooperation.

back to top