Inhalt
Radio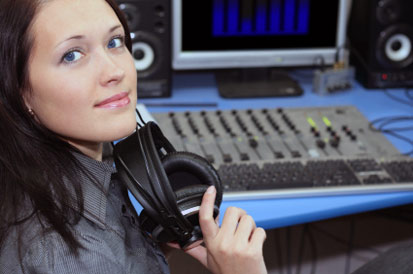 Public Service Providers
MDR - Mitteldeutscher Rundfunk
The MDR is the broadcasting institution of the federal states of Saxony, Saxony-Anhalt, and Thuringia. It is headquartered in Leipzig.
The MDR is part of the ARD, and its legal form is a public agency. MDR 1 Radio Saxony provides a Saxon regional programme and also produces a Sorb language programme. In addition, supra-regional programmes of the MDR (MDR Info, MDR Figaro, Jump on VHF band, and the exclusively digital MDR Klassik) can also be received in Saxony.
Deutschlandradio (Radio Germany)
Deutschlandradio broadcasts two programmes nationally. Deutschlandfunk is headquartered in Cologne, and Deutschlandradio Kultur is broadcast from Berlin. Both programmes can be received practically anywhere in the Free State.
Deutschlandradio was founded in 1994 in a treaty of all federal states, and is a corporation under public law.
The entire programme of Deutschlandradio is ad-free. It is financed solely with radio licensing fees.
Private Broadcasters
Commercial and non-commercial Broadcasters
In Saxony, around 20 private (commercial) and some non-commercial radio programmes are broadcast on VHF frequencies.
Non-commercial radio programmes are supported by registered associations, and create their programmes autonomously and without profit-orientation. The Federal Office of Saxony for Private Radio and New Media (SLM) supports these programmes.

back to top